Tiger, Obama, Get Body Doubles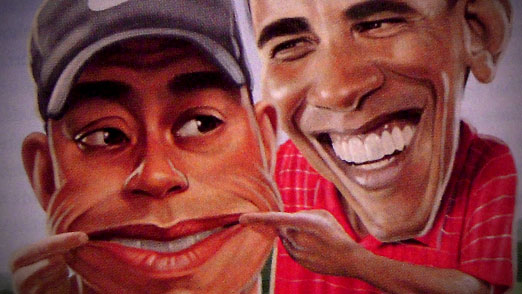 Cheer Up, Mr President
I received my January 2010 issue of Golf Digest yesterday and imagine my suprise to see the cover story "10 Tips Obama can take from Tiger". I'm not going into the whole story, you can find that here, here and even more here. But I do have one question… which is worse? The fact they put the controversial Woods on the cover only two weeks he hit the news or the fact that Golf Digest used such poor PhotoShop work on their cover. If it wasn't obvious to everyone else, both the heads of Obama and Tiger have been cut and paste onto new bodies in Photoshop. In a very bad way. I don't know know if you've seen either one of them lately but I don't think they need body doubles.
Photo Illustration
The funny part is that it got mentioned by Golf Digest as a "photo illustration". Read below:
Personally, I think the illustrations, like the one you see at the top of this page are waaaay better than the Tiger/Obama mashup.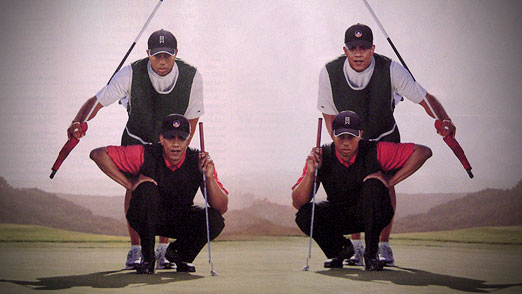 Check out more of the coverage over at Golf Digest.