The Big Ad Gig – Teen Wolf Style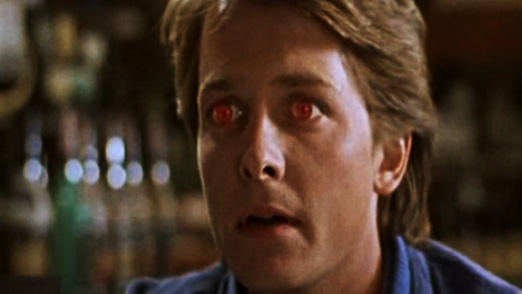 Do you deserve a job in advertising? That's the question Atmosphere Proximity,  Crispin Porter + Bogusky, Ogilvy NY, Saatchi & Saatchi Wellness along with the Ad Council, The New York Times and Microsoft Advertising are asking in their online video contest The Big Ad Gig. Finalists get invited to Advertising Week in NYC September 21st-25th and are given the VIP treatment. They'll participate in a creative brief giving a four minute pitch to decide the winner. Should you be lucky enough to be deemed the winner you'll have your concept for the final pitch produced and spread across the Microsoft galaxy including gaming and mobile. Oh, that and a 30-day paid gig at one of the sponsoring agencies. Sweet!
Entry into the contest consists of uploading your resume, linking to your online portfolio and posting a video to YouTube where you proclaim to the world "I Deserve a Big Ad Gig". Entries were due as of 11:59 pm September 7th and when I checked earlier in the evening only 5 videos were actually posted to the YouTube contest page. Of course, I submitted mine around 11:45 pm so I can expect many others did the same thing.
Here's the script for my take on The Big Ad Gig courtesy of Michael J Fox and Teen Wolf:
Me: Hi.

Uh, I deserve a big ad gig.

Shopkeeper: You don't say.

Me: Yeah, Uhhh… how hard is that?

Shopkeeper: You got any IDEAS, sonny?

You little bastards just won't give up will ya? Listen, no IDEA, no goddam GIG. Can't you get that through your thick skull.

Me: I DESERVE A BIG AD GIG.  …  And these. (holds up bunch of markers.)
So the words above that are bold are the words that have been changed from the original scene to make sense for the contest. Take a look at the video below to view my entry into the Big Ad Gig Contest.
The Big Ad Gig – Teen Wolf Style
trackback
from your own site.