PhotoSketch: Instant Comps, Photoshop Not Required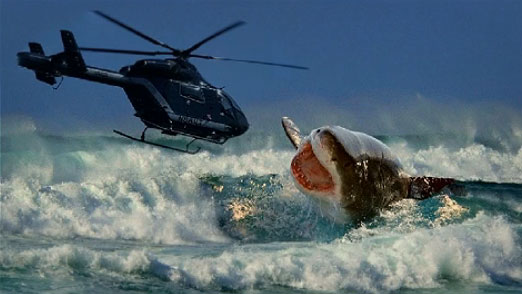 Q: PhotoSketch: Is it real or is it fake?
A: Who cares?
In case you haven't heard, Photosketch is program that seamlessly stitches several different photographs (found on the internet) into one final image based on a simple sketch with notes. It is brought to you by the brains of five super-computer Chinese technology students at Tsinghua University. The idea is that anyone can do a basic drawing to provide the concept and that PhotoSketch will pump out a picture worthy of sharing with your coworkers to get approval.
The key here is that it is done to provide slightly better than stick figure drawings to help get your point across without having to waste time and energy creating mock-ups, marker comps, cut & pastes or other methods often used in the conceptual phase. The image above was supposedly created from the sketch below. Awesome, right?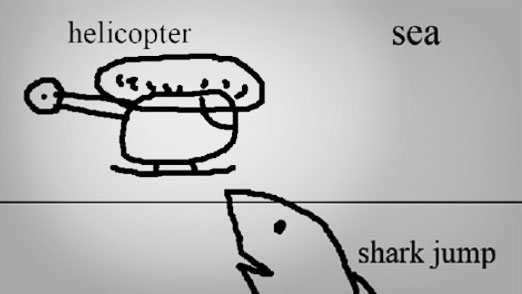 The Future of Digital Imaging
At this point, PhotoSketch is most likely a pipe-dream "Look what we wish we could do with technology" project than something you could actually begin to use anytime soon. Even if it were available imediately with all the features it boasts, designers shouldn't be as nervous as some would suggest. Tools will come and go, but knowledge can never be replaced.
As a designer myself, I would use PhotoSketch as a quick concept tool before I ever even opened PhotoShop. It's just easy, plain and simple.  Take a look for yourself:
PhotoSketch: Internet Image Montage from tao chen on Vimeo.
You can also read more about it and see what other people are saying over at Mashable.