All You Need is… BlackBerry PlayBook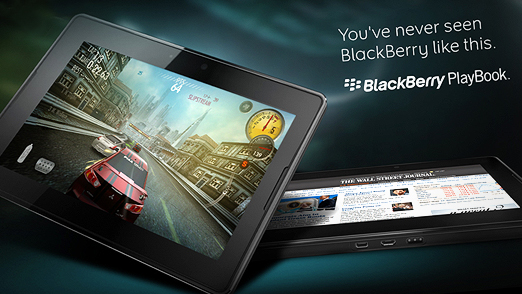 Study Your PlayBook
I've talked about BlackBerry before with there 'All You Need is Love' commercials here and here. And it seems they haven't strayed too far from course when introducing their brand new tablet the BlackBerry PlayBook. Although not as obvious this time around, the BlackBerry PlayBook Preview does a nice job tying this one into the old campaign in a very subtle way. The song in the video is Where I'm Going by Cut Copy and the lyrics start off with "All you need is a dream and a lover to". At first I thought it was just another bad cover of the Beetles, but it is actually a great tune for this spot.
Enterprise Ready Tablet
The PlayBook is self described as amplified, multitasking, business-driving, flash-loving, App-rocking and device-pairing. Introducing the first multiprocessing, multitasking, uncompromised browsing, enterprise ready, professional tablet. At a much smaller size than the iPad, it is clearly aimed at getting in the business landscape capitalizing on its enterprise ready out-of-the-box capability. I don't think it will give Apple serious competition but it is nice to see some viable competitors out there.
What do you think?
Can't wait to see this when it comes out and how much it will cost!